Sigfox and Arqiva launch a British M2M network, Microsoft puzzles with its Internet of Things strategy as it enters a partnership with home Automation provider Insteon and the IoT helps both turtles and tourism in North Carolina.
Arqiva and SIGFOX to roll out a UK IoT network
British telecommunications company Arqiva and French provider SIGFOX have announced they will build a national IoT network across the UK starting with 10 of the country's largest cities.
With the SIGFOX partnership Arqiva has strengthened its position in the UK's machine-to-machine connectivity market and gives the British company access to the French firm's global M2M network.
"Arqiva has the unique breadth of capabilities needed to meet evolving machine-to-machine connectivity requirements across the UK. We already run satellite, WiFi, and long-range radio networks, providing full managed services where required," said Wendy McMillan, managing director of smart metering and machine-to-machine solutions at Arqiva.
The UK deployment joins the Netherlands, France and Belgium with SIGFOX deployments which have also been rolled out in cities like Moscow and Munich.
What is Microsoft's IoT strategy?
Microsoft last week launched a partnership with home automation vendor Insteon which raises questions about where the company is heading with its IoT strategies.
After CEO Satya Nadella last month launched the company's IoT strategy focusing on the industrial internet around the Azure cloud service and SQL server products It now seems strange to be also move into the home automation market as we discuss on Networked Globe.
M2M Technology to help North Carolinan Turtles and Tourism
M2M vendor Telit Wireless Solutions has joined the Turtle Sense project designed to accurately predict when sea turtles hatch and emerge from their nests. Based upon a 2013 project which was tested on four nests.
The Nerds-Without-Borders project will integrate sensor data with the aim of protecting both the endangered sea turtles and the area's tourism industry around the Cape Hatteras National Seashore. This summer about 20 nests will be monitored using second generation technology.
Arqiva creates IoT network in 10 cities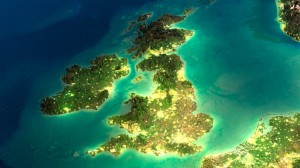 The UK is to get a national wireless network to support internet-of-things (IoT) services in 10 cities.
Arqiva will install and run the network which will use ultra-narrowband wireless infrastructure supplied by Sigfox.
The network will be part of a global infrastructure. Sigfox networks are already deployed in France, the Netherlands and Spain, as well as in several cities in other countries, including Moscow and Munich.
"The UK has an active, fast-growing Internet of Things market, and our partnership with Arqiva is a significant part of a plan to establish a global cellular network dedicated to the IoT," said Rodolphe Baronnet-Frugès, vice-president network and business development, Sigfox.
According to some forecasts, there will be 50 billion connected devices worldwide by 2020. "For this to become a reality, both cost and energy use will have to come down," said Baronnet-Frugès.
According to Wendy McMillan, managing director of Smart Metering and Machine-to-Machine solutions at Arqiva, the company uses satellite, Wi-Fi, and long-range radio networks to provide managed services.
"Our smart metering communications service, connecting 10 million homes using long-range radio technology, will be one of the UK's largest machine-to-machine deployments," said McMillan.
"Low-power consumption allows batteries and equipment to last longer, avoiding the cost and inconvenience of replacing devices. This massively expands the range of devices that can be connected, increasing the benefits to consumers and businesses alike," added McMillan.
The network will be rolled out nationwide, starting with ten major UK cities: Birmingham, Bristol, Edinburgh, Glasgow, Leeds, Leicester, Liverpool, London, Manchester and Sheffield.
– See more at: http://www.electronicsweekly.com/news/business/information-technology/arqiva-creates-iot-network-10-uk-cities-2014-05/#sthash.Gk7ifbQ4.dpuf